We couldn't find a special guest thanks to the holidays, so marketing specialist of Kapella Group and producer of Kapella Group's Industry Insights Podcast joins Brittany Gramm. In this episode, we give our opinions on the top ten new year's resolutions of 2022 and decide if resolutions are good or bad.
Top Ten Resolutions of 2022 (According to Statista)
Exercise More
Eat Healthier
Spend more time with family and friends
Lose Weight
Live more economically
Spend less time on social media
Improve Job performance
Reduce stress at work
Quit Smoking
Quit Drinking
When it comes to any goal (personal or professional,) whether a new year's resolution or a goal during the year, the key to success is to create SMART Goals. These are goals that are Specific, Measurable, Achievable, Relevant, and Timed.
Also, remember that hitting all of your goals means you didn't give yourself enough of a challenge. Hitting 60% to 80% of the goals you set for yourself means you are creating goals that are pushing you, but not out of reach.
Last, if you have any goals for your properties in 2023, you know who to call. Kapella Group and Global Construction are here to help you reach your ROI goals by improving your assets and enhancing the lives of your tenants! Contact us today to discuss what upcoming projects you may need assistance on.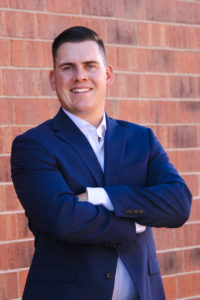 Kyle May is a B2B marketing specialist who not only focuses on developing strategies to help small businesses achieve their sales goals, but also implements and analyzes campaigns to prove what worked and what didn't.
He has experience designing marketing campaigns to elicit a response from executives and decision makers. His campaign experience ranges from email marketing, CRM automation, Inbound marketing, print marketing, and video marketing, just to name a few.