Our professional construction management services effectively oversee all aspects of a project's schedule, cost, quality, safety, scope, and function. Our Construction Managers are committed to two things:
Owner Satisfaction
Successful Project Completion
Our Construction Managers work with all parties involved to deliver the project on time, at or under budget, and to the owner's expected standard of quality, scope, and function. They expertly provide oversight of the project while ensuring the owner's best interests are always the guiding principle. Our seasoned construction managers education and experience allows them to work seamlessly with the owner, architect, general contractor, and other stakeholders to:
To maximize success, we prefer to get out in front of the project. Helping to create the scope of work allows us to uncover potential obstacles from the get-go and integrate their solutions into the project budget and timeline.
As seasoned industry professionals, we know what is happening with the supply chain, including pricing and availability of materials, and can advise on material selection and procurement to fit the goals, budget, and project timeframe. We can also advise the architects and designers on comparable products that have a lower cost and lead time that meet the aesthetic objectives of the project.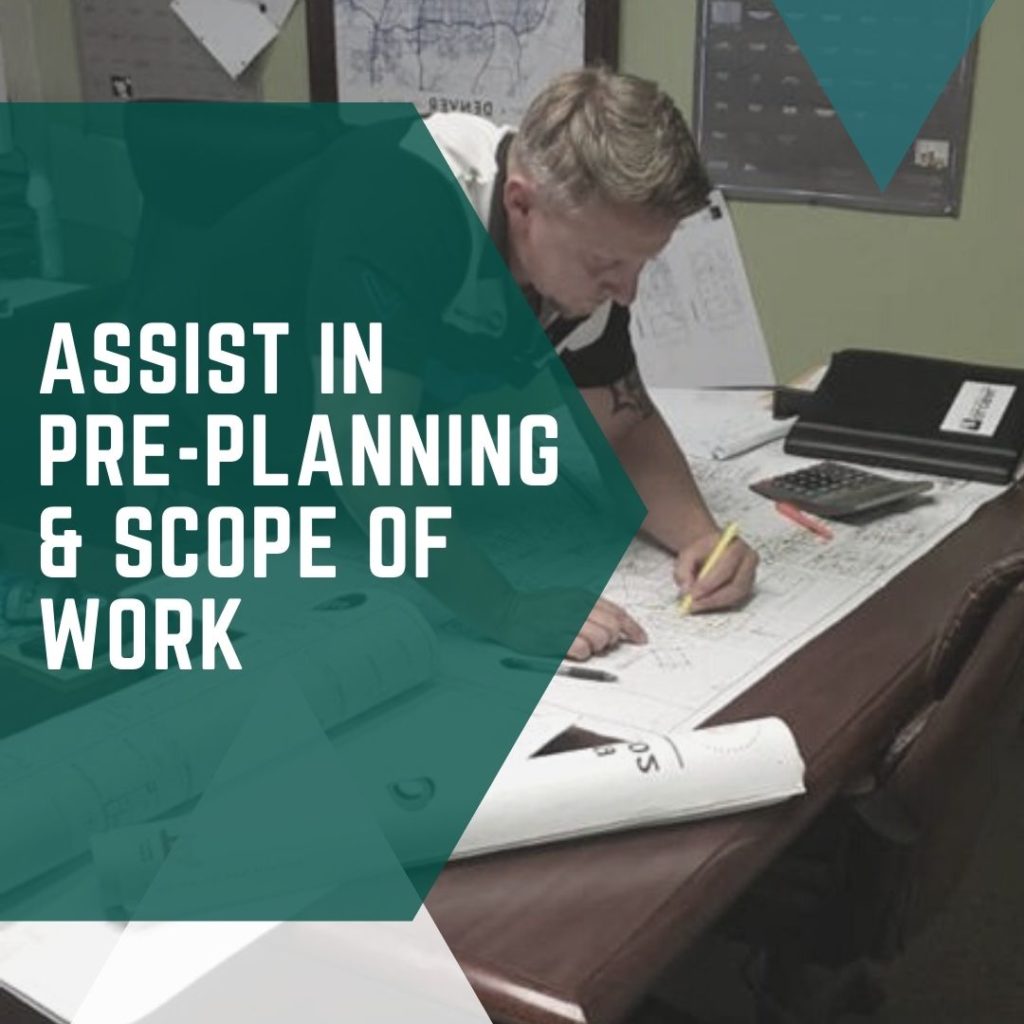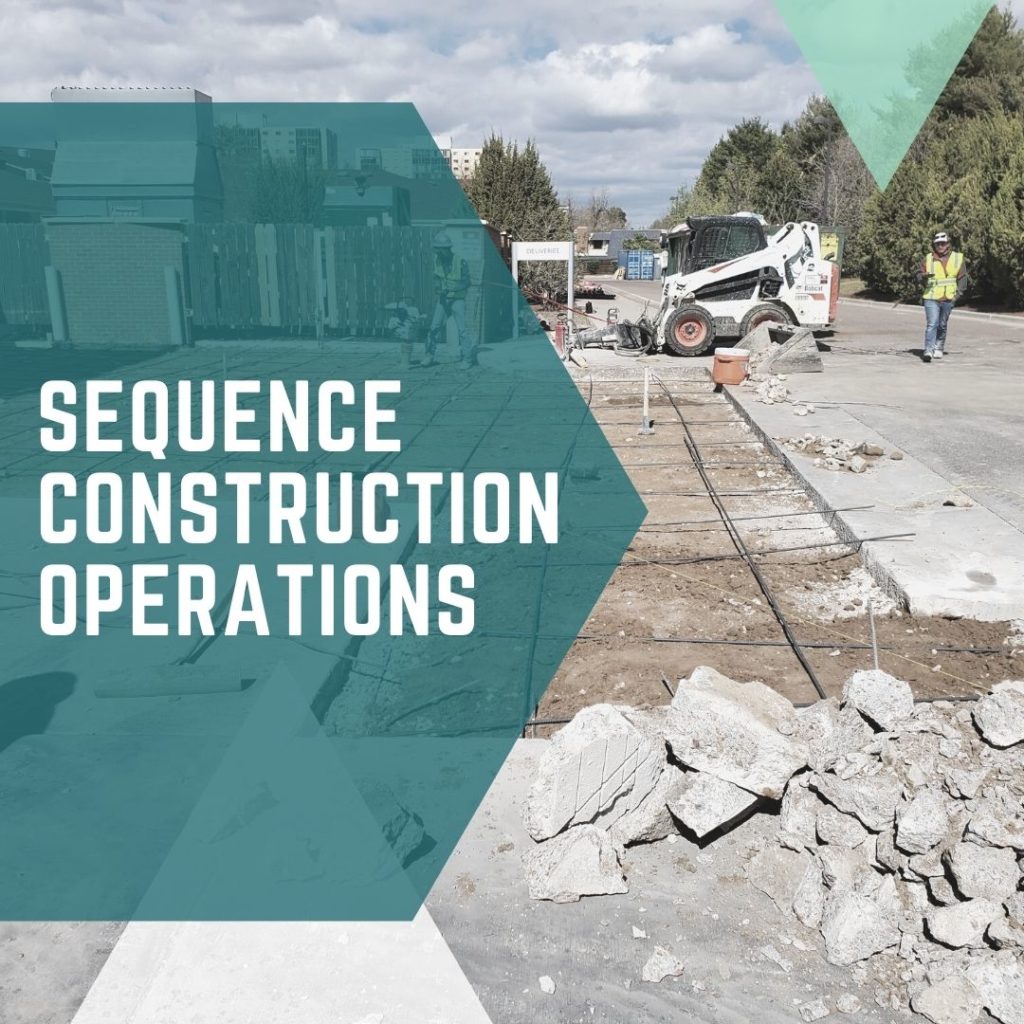 Once we have a clear understanding of the project objectives, our long-standing relationships with county officials, subcontractors, and inspectors, paired with over 60 years of combined industry experience serve as the foundation on which we build our sequence of operations.
We take a holistic approach when assessing and integrating all of the project's parameters including:
Material and Equipment Procurement and Oversight
Labor and Subcontractor Selection and Management
Regulations, Codes, Permitting, and Inspections
Establishment and Implementation of Performance Standards
Budgeting and Resource Allocation
Project Flow and Time Management
"Construction management is like being the leader of the sandbox, the toys are just bigger" 

– Steve, Senior Project Manager
A clearly defined and planned project schedule is key to the success of a project. Our Project Managers clearly define the project flow and milestones of the project by identifying the tasks of work, the proper order of their appearance on the job, correct duration of work, complete resources allocation to tasks, and clear purchasing and delivery dates.
We always have our fingers on the construction industry pulse and stay in tune with what's going on in the world in order to plan for changes such as lumber cost increases as a result of fires, truckers on strike, material shortages because of other national or global projects, and labor shortages because of natural disasters, etc.
Our standard operating procedures are meticulously crafted and further detailed during the pre-construction meeting with the ownership team. In order to finalize the schedule and budget, our leadership team will discuss their expectations, talk about our process, schedule, and any property specific requirements.
Once the project commences, our standard operating policy is to be consistently two weeks ahead in planning and resource allocation. We always are forecasting and operating ahead of the game, constantly adjusting all the moving parts ensuring that we stay on schedule and budget.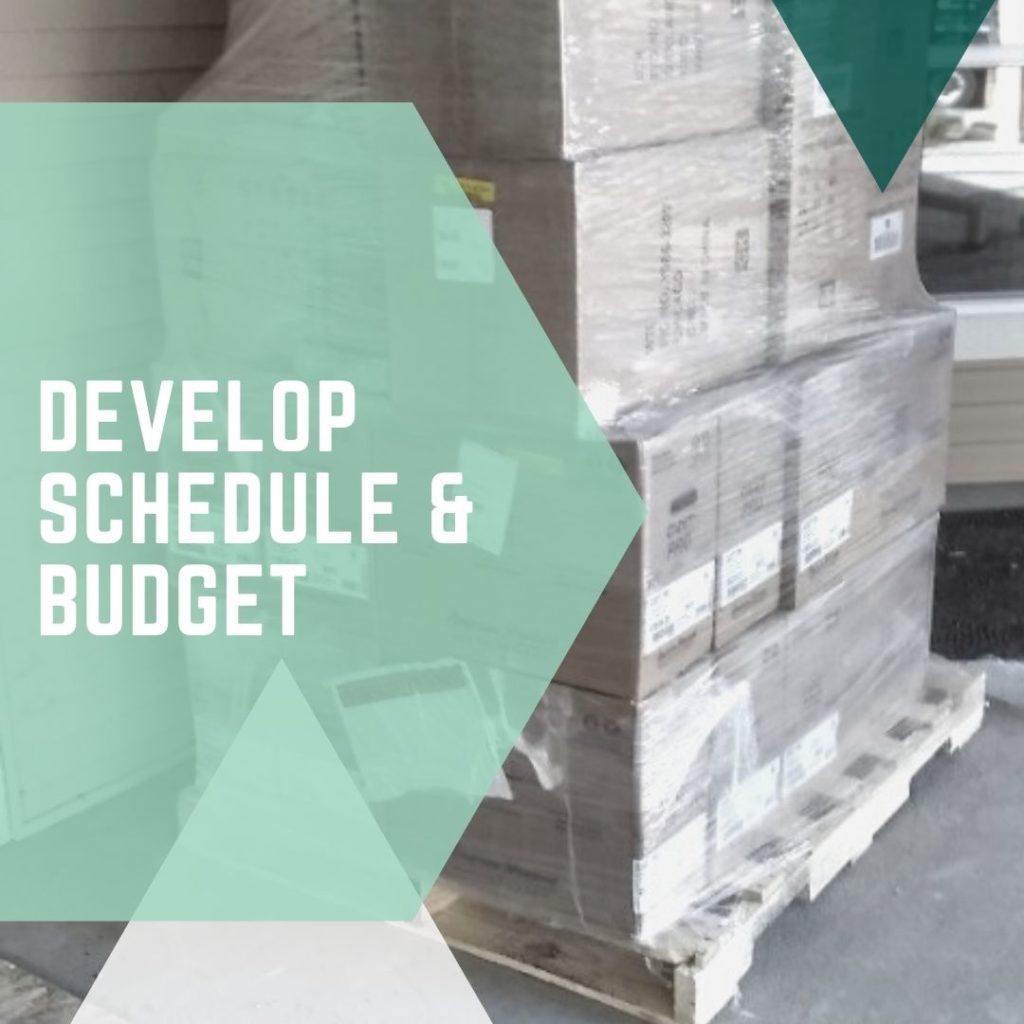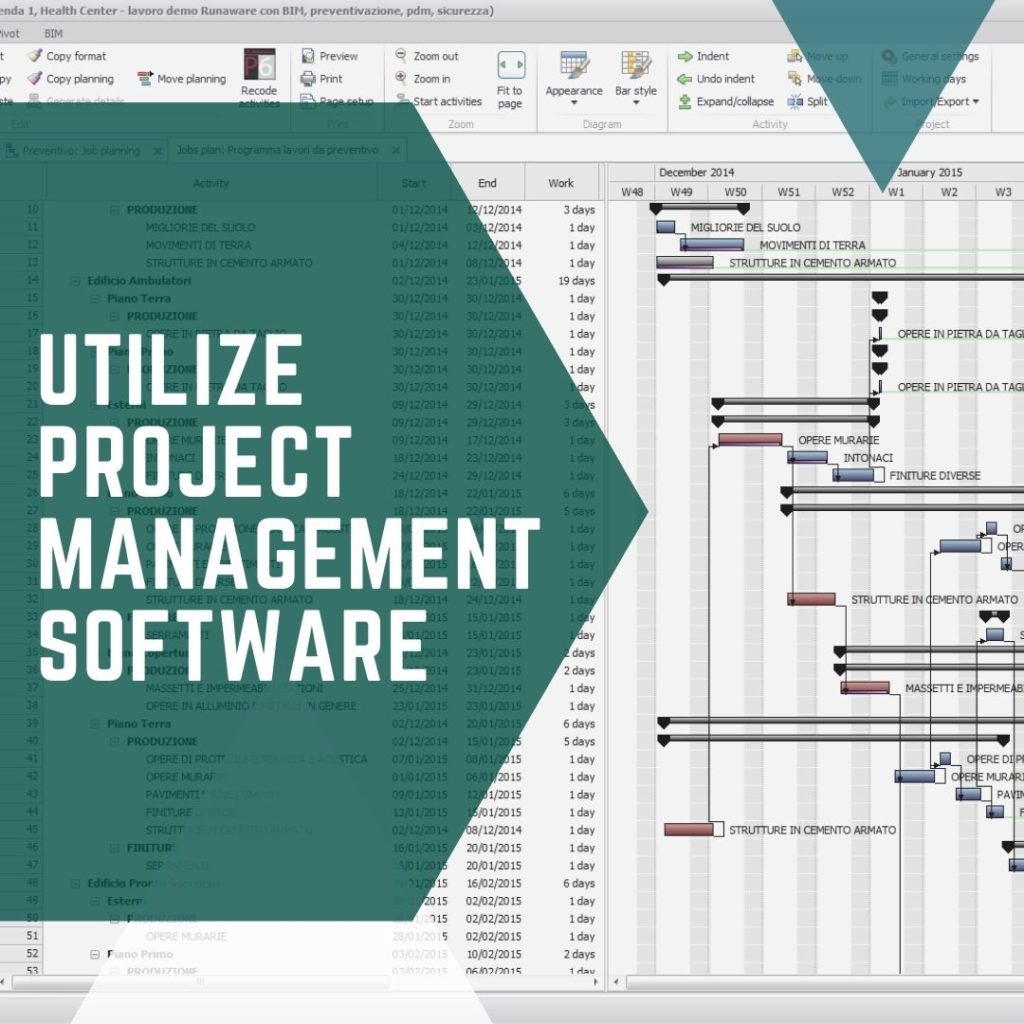 Our software programs for project management, tracking, and communication are used by all field personnel to ensure clear and consistent communication. While most companies do not give their entire team access to the project tracking software, we have found that it is necessary in order to uphold the standards of communication we require of our team. Furthermore, to provide transparency and peace of mind, we are proud to offer real-time access to project tracking to the project owners and stakeholders.
Creating a Personal Protective Equipment Program outlining potential hazards on the job site and going over what PPE is required, and how to wear it, inspect it, and maintain it is a crucial part of our construction management process. Our project managers conduct a thorough hazard risk assessment and complete a risk matrix that guides the selection of the most effective hazard controls. At Kapella Group, employee and client safety is our top priority.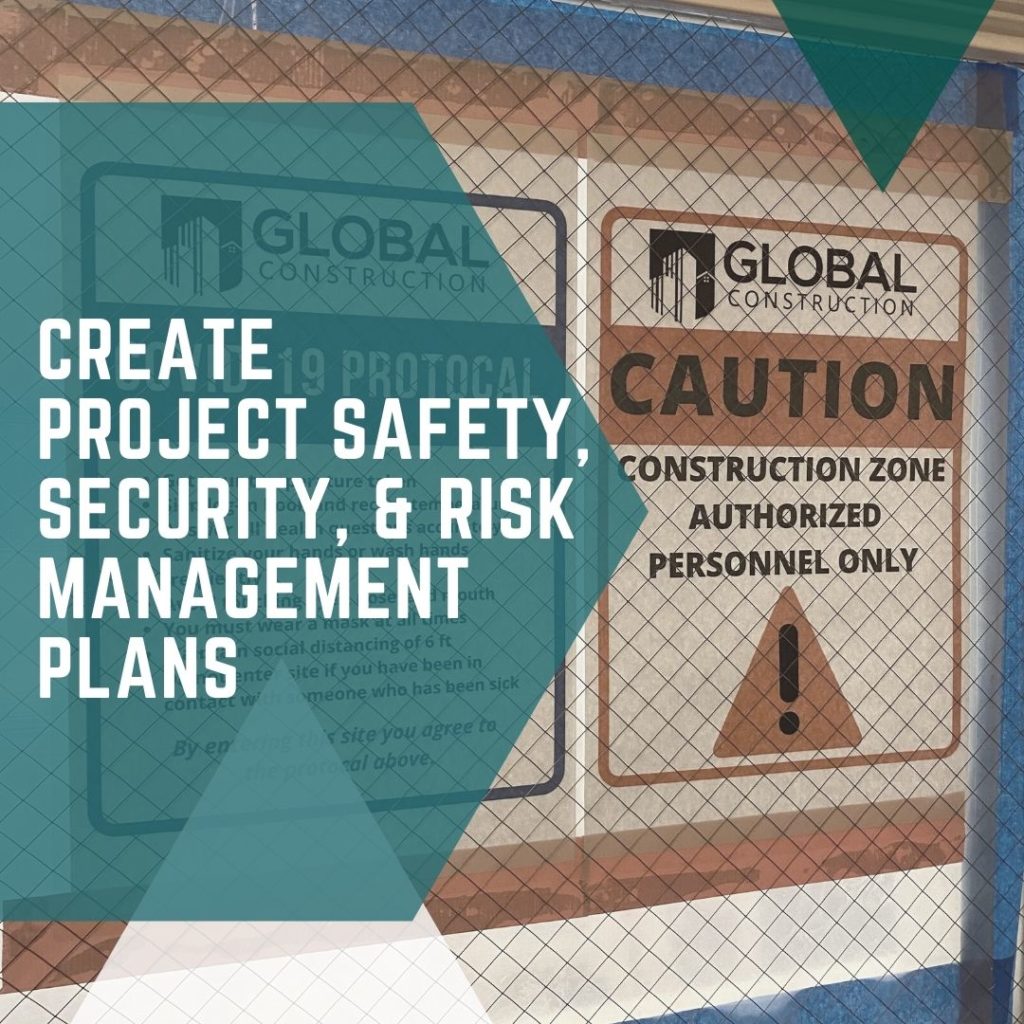 Expect the Unexpected

Even with the most thorough planning we know to always expect the unexpected. We work in the real world and opportunities come up at any given moment. We have the expertise to be able to react to changing climate conditions whether they are social, economic, political or environmental. We are seasoned enough to overcome the unexpected. We always have a backup plan and can navigate the waters as a group.